Olafur Eliasson,
The Weather Project,
2003.
here
.
James Turrell,
Dhātu
, 2010, image from
Gagosian
Spencer Finch
,

Two Examples of Molecular Orbital Theory (Prussian Blue),

One room painted blue with white light, second room painted white with blue light. Photo from Reference Gallery of Richmond, Virginia.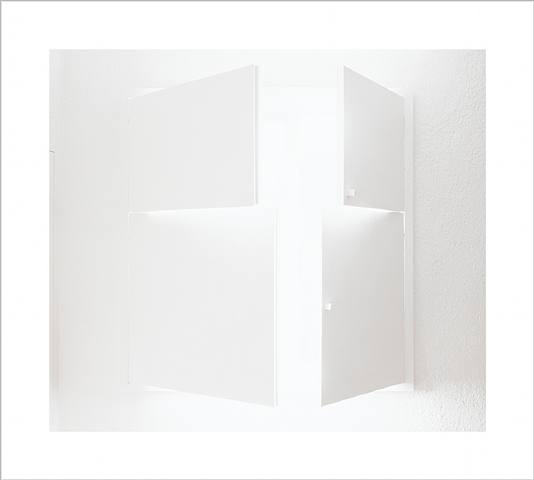 Luisa Lambri, Untitled (Barragan House #01), 2005. From Artnet.
Dan Flavin, Untitled (
to you, Heiner, with admiration and affection), 1973, Image from Dialog.
Robert Irwin, Light and Space II, 2008. Image from Artnet.
Alejandro Almanza Pereda, Andamio, 2007. Note that Andamio means scaffolding.
Li Hui, Transition, 2010. Lasers heating a wrecked car causing the steam. More.
Hans Haacke, Condensation Cube, 1963. Image from Tate Modern website. This is a plexiglass cube with water, the room temperature causes more or less condensation.