*Note: This is real. Please read.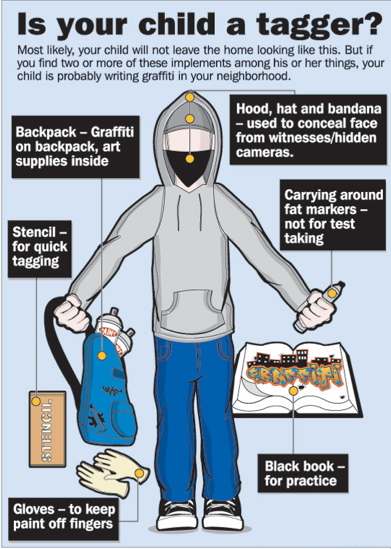 The Graffiti Task Force of California, or
GTFCA.com
, has created a truly informative tool for parents of troubled teens. To properly discern if your son or daughter is involved in street art activities, this is the flyer for you.
...I cannot believe:
1. That this is real. But it is.
2. That someone compiled information, asked sources, prepared this document, printed it, and distributed it.
3. That someone was paid.
4. That my mom gave this flyer to me. (The flyer was given to her at a prison, where she was working as a criminal defense lawyer)